Disaster Preparedness: Earthquakes


With the recent major earthquakes in Japan and Ecuador causing damage and casualties, Assist America would like to ensure that you are informed and prepared when you are traveling should you encounter an earthquake or other natural disaster.

Catastrophes cannot be predicted, but there are steps that you can take to ensure the safety of you and your traveling companions.

Make sure you have a cell phone, fuel, cash (not an ATM card) and an emergency backpack for each member of your party; you never know when you'll need to try to make a quick getaway. Each backpack should include enough food and water for 72 hours, along with basic hygiene supplies and an emergency blanket. At least one pack should contain flashlights as well as a first aid kit. If possible, you'll also want a radio and back up batteries as well as a hat and sweater, tape, rope, water purifier and a piece of brightly colored cloth. These are useful items that may mean the difference between life and death.

Below are further precautions you can take specifically if you experience an earthquake:

DURING AN EARTHQUAKE

If you are inside a building:
Stay where you are until the shaking stops. Do not run outside. Do not get in a doorway as this does not provide protection from falling or flying objects, and you may not be able to remain standing.

Drop down onto your hands and knees so the earthquake doesn't knock you down. Drop to the ground (before the earthquake drops you!)

Cover your head and neck with your arms to protect yourself from falling debris.

If you are in danger from falling objects, and you can move safely, crawl for additional cover under a sturdy desk or table.

If there is low furniture or an interior wall or corner nearby, and the path is clear, these may also provide some additional cover.

Stay away from glass, windows, outside doors and walls, and anything that could fall, such as light fixtures or furniture.

Hold on to any sturdy covering so you can move with it until the shaking stops. Stay where you are until the shaking stops.

If getting safely to the floor to take cover won't be possible:
Identify an inside corner of the room away from windows and objects that could fall on you. The Earthquake Country Alliance advises getting as low as possible to the floor. People who use wheelchairs or other mobility devices should lock their wheels and remain seated until the shaking stops. Protect your head and neck with your arms, a pillow, a book, or whatever is available.

If you are in bed when you feel the shaking:
If you are in bed: Stay there and Cover your head and neck with a pillow. At night, hazards and debris are difficult to see and avoid; attempts to move in the dark result in more injuries than remaining in bed.

If you are outside when you feel the shaking:
If you are outdoors when the shaking starts, move away from buildings, streetlights, and utility wires. Once in the open, "Drop, Cover, and Hold On." Stay there until the shaking stops. This might not be possible in a city, so you may need to duck inside a building to avoid falling debris.

If you are in a moving vehicle when you feel the shaking:
If you are in a moving vehicle, stop as quickly and safely as possible and stay in the vehicle. Avoid stopping near or under buildings, trees, overpasses, and utility wires. Proceed cautiously once the earthquake has stopped. Avoid roads, bridges, or ramps that the earthquake may have damaged.

AFTER AN EARTHQUAKE

When the shaking stops, look around. If there is a clear path to safety, leave the building and go to an open space away from damaged areas.
If you are trapped, do not move about or kick up dust.

If you have a cell phone with you, use it to call or text for help.

Tap on a pipe or wall or use a whistle, if you have one, so that rescuers can locate you.

Once safe, monitor local news reports via battery operated radio, TV, social media, and cell phone text alerts for emergency information and instructions.

Be prepared to "Drop, Cover, and Hold on" in the likely event of aftershocks.

Listen to Local Officials
In any emergency, always listen to the instructions given by local emergency management officials.

Remember that if you encounter a medical emergency while traveling, Assist America is just a phone call away. For your convenience, download our Mobile App with one tap connection to our 24/7 Operations Center.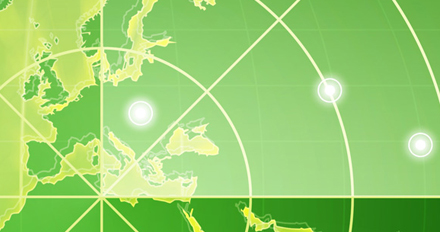 Sign up to receive Assist America AssistAlerts and Traveler newsletters containing important information about world travel conditions, emergency assistance and more.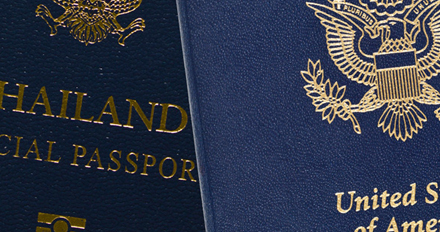 Gain access to important pre-trip information with the Assist America reference number that appears on your ID card.
Download Our Mobile App
Our free Apps for iPhone and Android give you instant access to a wide range of assistance including one-touch call to our 24/7 Emergency Operations Center, travel alerts, pre-trip information, and more.
For pre-trip information: Assist America members can view pre-trip information on the Assist America website, www.assistamerica.com. Log in using your Assist America reference number. Interested in learning more about Assist America? Please visit us at www.assistamerica.com. Tell a fellow traveler about the newsletter and show them how to subscribe online! Interested in having your organization becoming a member of Assist America? Please e-mail us at sales@assistamerica.com.
The content of this edition of AssistAlert is for informational purposes only and is not intended to replace further investigation or personal observations. If you are planning travel, or are traveling in or proximate to the locations identified in this newsletter, you are encouraged to contact SecurAssist for additional information.


To unsubscribe, click here.