Assist America will be celebrating its
25th Anniversary on January 15, 2015!
MORE TRAVEL TIPS
Spend wisely
• Think about what time of year you want to travel. You can save a good amount by traveling in the "off peak" season.
• If your dates are flexible, check the dates surrounding your anticipated departure date. Sometimes you can save by moving your trip a few days.
• If you are a student, obtain an ISIC (International Student Identity Card) for discounts throughout Europe.
• Take advantage of age-related discounts, as well as membership-related deals.
• Try to visit lesser-known locales. Places off-the-beaten path are generally cheaper to visit, and you'll have less crowds to battle.
• Keep an eye on exchange rates, and if you need to order another currency, strike when the price is low.

Take the best photos you can
• Bring the right equipment. Pack a good camera (not just your phone), the charger, an adapter for the charger if appropriate, and backup storage.
• Try to capture things you normally wouldn't. Besides taking pictures of monuments or family members, try to take candid shots of locals, animals you see or the landscapes you're taking in. You may appreciate these photos later.
• Each time you get to a new place, try to take a picture of a sign or identifying landmark. This will help you remember where the photos were taken in the future, when you may not remember every detail of the trip.
• Resist the urge to delete your photos on the spot. Even if they didn't turn out the way you wanted, you may be able to edit them later on to brighten up dark photos, or crop out a section of the photo.

Pace yourself
• Leave yourself plenty of time at the airport for security, so you don't start or end your trip on a stressful note. There are no hard rules about how long check-in takes, this can vary depending on the size of the airport and where you're going. If in doubt, check with your airline and see what they recommend. And don't forget about traffic and leaving time to park.
• Although there's a lot you want to accomplish on your trip, resist the urge to overcrowd your schedule. Travel can be tiring, and you may appreciate the extra time to rest or just explore without a specific goal in mind.
• Try to break up cities with countryside and mix up your activities, so you're not doing too much of one thing. If you're traveling with multiple family members, let each family member plan the activities for a day, that way everyone feels somewhat in control and gets to see what's most important to them.

Enjoy your dining experience
• Do your research ahead of time. Find out how about tipping etiquette and local delicacies. If there's a certain dish you know you want to try, research the best places to sample it ahead of time. Trust other's reviews and save yourself time with disappointing meals.
• If a menu is in a foreign language, try to use your smartphone to look up some of the terms, so you're not ordering a surprise.
• If you're feeling adventurous, just ask your server what the house specialty is. Every restaurant prides itself on something and most servers are happy to make recommendations.
• Observe what others are doing. Before you do anything, look and see if others are following any protocol when ordering (such as ordering at a counter) or paying. If you want to blend in more, observe if locals are holding their silverware differently or how they are eating specific dishes. Try to observe discretely though, and don't stare impolitely.

Make the most of your hotel stay


• If you're not already a member, make sure you join your hotel's loyalty program when you make your reservation. Even if you think you'll only stay with that chain once, the free perks, which can range from complimentary wi-fi to newspaper delivery, are a nice bonus.
• Don't be afraid to ask for what you want when you check in. If you're looking for peace and quiet, request a room that's further from the elevator, where people may be coming and going at all hours. If you're exhausted from the trip and don't want to drag your luggage one step further than you have to, ask for ask for a room that's closer to the elevators.
• First time visiting a city? Don't forget that the hotel staff are locals. Ask them for tips on what to see, do and eat.
• Read online reviews of the hotel where you'll be staying ahead of time so you have an idea of what to expect.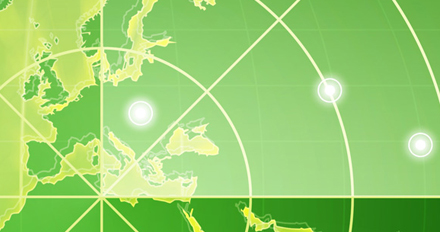 Sign up to receive Assist America AssistAlerts and Traveler newsletters containing important information about world travel conditions, emergency assistance and more.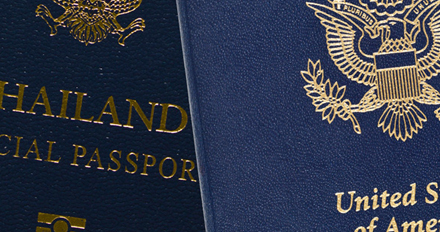 Gain access to important pre-trip information with the Assist America reference number that appears on your ID card.
Download Our Mobile App
Our free Apps for iPhone and Android give you instant access to a wide range of assistance including one-touch call to our 24/7 Emergency Operations Center, travel alerts, pre-trip information, and more.
For pre-trip information: Assist America members can view pre-trip information on the Assist America website, www.assistamerica.com. Log in using your Assist America reference number. Interested in learning more about Assist America? Please visit us at www.assistamerica.com. Tell a fellow traveler about the newsletter and show them how to subscribe online! Interested in having your organization becoming a member of Assist America? Please e-mail us at sales@assistamerica.com.
The content of this edition of AssistAlert is for informational purposes only and is not intended to replace further investigation or personal observations. If you are planning travel, or are traveling in or proximate to the locations identified in this newsletter, you are encouraged to contact SecurAssist for additional information.


To unsubscribe, click here.